Globall News
rewrite this title Premature babies evacuated from Gaza to Egypt as conflict continues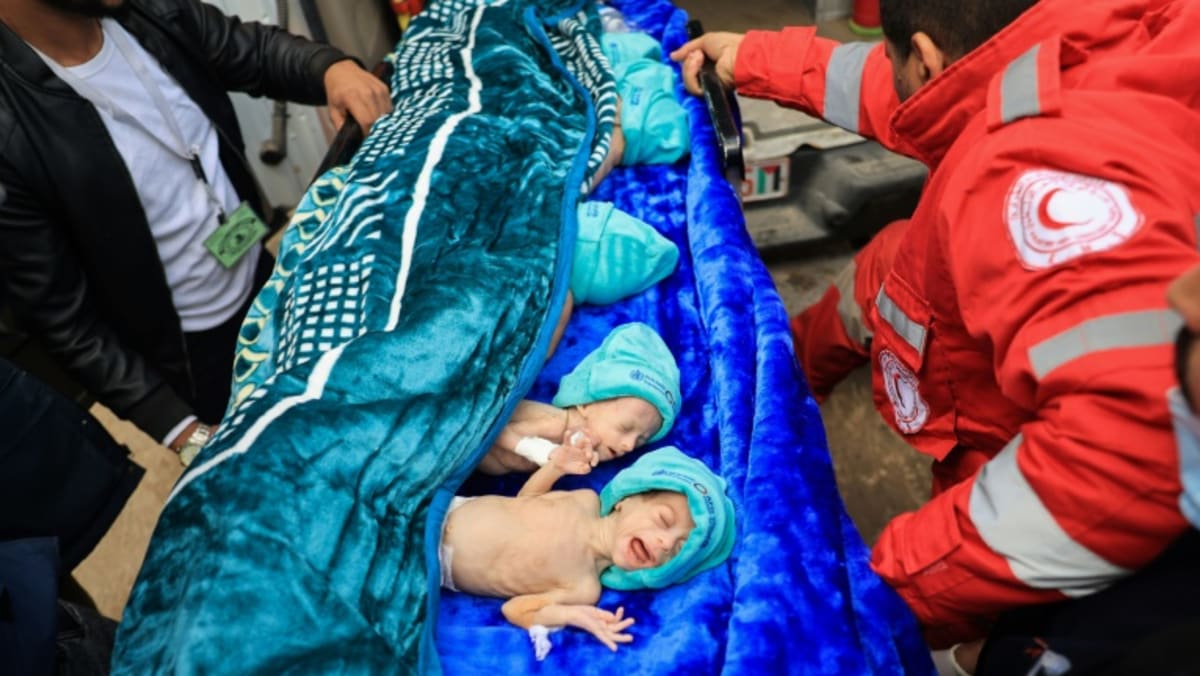 The newborns have captured global attention since images emerged eight days ago of them lying side by side on beds at Al Shifa Hospital after their incubators were switched off for lack of power amid Israel's military assault on Gaza City.
When doctors at Al Shifa raised the alarm about them, there were 39 babies. Since then, eight have died.
The story of al-Saik and her unnamed daughter provided some of the first personal details to emerge about the infants.
Al-Saik said just before the war started her baby had been receiving oxygen at Al Shifa because of breathing difficulties after her premature birth.
The family left their home on the third day of the war to escape Israeli bombardment. Like hundreds of thousands of others, al-Saik moved to the south of the Gaza Strip with her three other children, while the baby girl stayed at Al Shifa.
FAMILY TORN APART
With shortages of electricity, water, medicines and other basics, conditions at Al Shifa deteriorated and the baby lost weight and got sick.
"There was no milk and she kept getting worse, she was back to zero, to living on oxygen again," said al-Saik.
The mother was reunited with her baby in Rafah, but to accompany her to Egypt, she said she had to leave her other children behind in Gaza.
"I didn't even get a chance to hug them because I couldn't leave my daughter in this state. I didn't say goodbye to them. Something might happen to them, they could be bombed or martyred," she said, her voice breaking as tears welled up.
Source link
#Premature #babies #evacuated #Gaza #Egypt #conflict #continues