Globall News
rewrite this title Negotiators near deal with Hamas to release hostages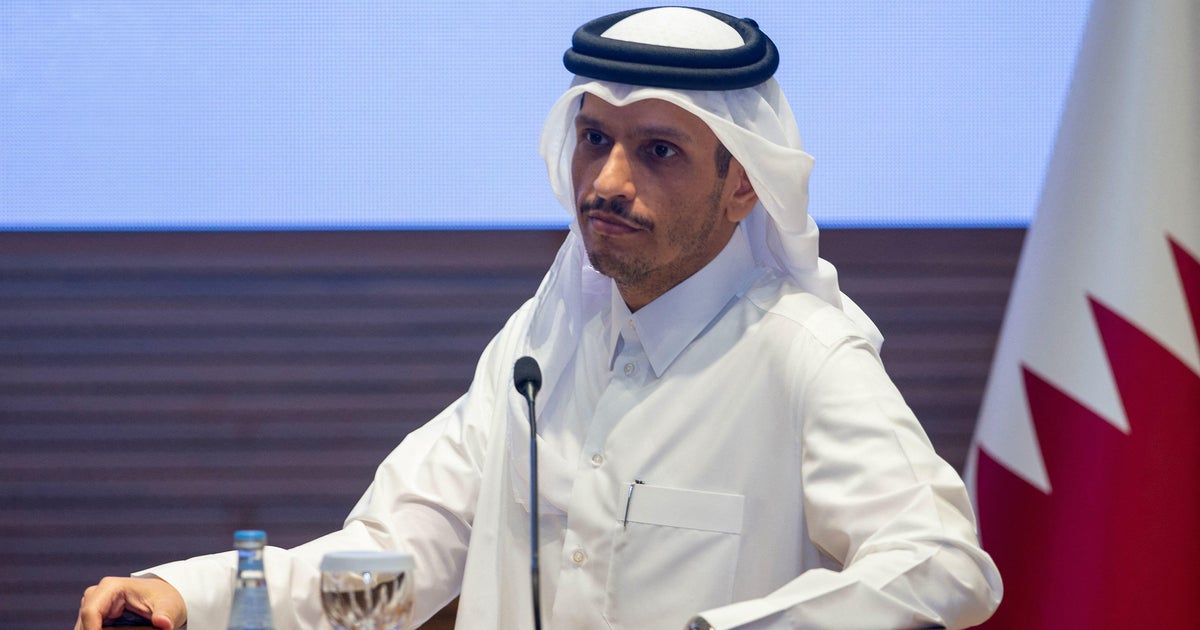 Negotiators are getting closer to an agreement with Hamas to release an initial 50 civilians in exchange for Israel allowing in more aid including fuel, coinciding with a limited pause in fighting, multiple sources told CBS News. More civilian hostage releases could potentially follow.
At this stage, there is no firm deal in hand but rather a written draft agreement that is being passed between parties who remain locked in what were described to CBS News as very difficult talks brokered with the help of the U.S. and Qatar, according to two sources familiar.
In an interview with "Face the Nation with Margaret Brennan," White House deputy national security advisor Jon Finer said that "many areas of difference that previously existed" in the hostage talks "have been narrowed," and that the U.S. is "closer than we have been to reaching a final agreement."
Finer said it would not be helpful to detail the developing diplomacy in public, and acknowledged the caveat that past deals had been close before collapsing. Hopes were high last week that a breakthrough in diplomacy was finally imminent, but two officials in the region cited the Israeli military move on al-Shifa hospital as having complicated diplomacy with Hamas.
A source familiar with the draft agreement told CBS News that the proposal as it stands now would involve 50 hostages being released on day one with a limited pause in fighting that would last around four days for a duration of six hours a day. If that release and pause happens as planned, there would be a second release of around 20-25 hostages, according to this source. White House officials declined to comment on the sensitive diplomacy.
In a press conference on Sunday in Doha, Qatar's Prime Minister Mohammed bin Abdulrahman bin Jassim Al Thani described the remaining sticking points to the emerging deal between Israel and Hamas as "very minor" logistical matters and said the parties are "close to reaching an agreement."
Sources familiar with the talks have said there are several recent complicating issues, including whether overhead surveillance would happen during the releases. Israel has also demanded that Hamas provide some accounting for the captives it holds or can obtain from other militant groups such as Islamic Jihad, as the total figure of more than 200 hostages remains just an estimate. Last week, two of those unaccounted for who were believed to have been hostages, Noa Marciano and Yehudit Weiss, were found dead by the IDF nearby the 45,00-square-meter al-Shifa hospital complex in Gaza. The remains of those slaughtered by the terror group Hamas and other militants during the Oct. 7  attack in Israel continue to be identified.
"Obviously, Gaza is an extremely dangerous place to be a civilian, to be a hostage held at this point," Finer told CBS' Margaret Brennan, "so there is a time imperative."
Finer said he wouldn't use the phrase "running out of time," but "we feel acutely that this should be done as soon as possible."
Moussa Abu Marzouk, a founding member of Hamas and a senior figure in its political wing, told CBS News senior foreign correspondent Holly Williams on Monday in Doha, Qatar, that the two sides were "close" to reaching an agreement that would see his group release 50 hostages in exchange for a five-day cease-fire — and the release of 100 Palestinians from Israeli prisons.
He said Israel would also cease all flight operations over the southern portion of Gaza during the temporary cease-fire, and for six hours daily in the northern part of the enclave to enable the transfer of hostages and the provision of humanitarian aid supplies.
Marzouk's description of the prospective agreement differed notably from what other officials involved in the talks have spoken of, primarily for its inclusion of the release of Palestinian prisoners by Israel. He said all 100 of the Palestinians in question were women, children and the elderly currently in Israeli prisons.
Marzouk acknowledged that Hamas could not account for the location or condition of all of the Israeli hostages in Gaza, and he reiterated the group's claim that some — "maybe around 60" — had been killed by Israel's ongoing bombardment of the densely-populated enclave.
Others, he said, could be captives of other Palestinian militant groups or even be in the homes of Palestinian families. 
"Nobody can search about this," the Hamas official told CBS News. "It's a war."
Officials have told CBS News that one of the complications of the ongoing talks in Doha is the time it can take for information to be relayed between Hamas officials there and their military counterparts in Gaza. Some sources have said there can be a delay of two to three days between officials in Doha agreeing to something and Hamas' commanders in Gaza either confirming or rejecting the proposal, for instance. 
Israeli Prime Minister Benjamin Netanyahu told CBS News' Norah O'Donnell last week that Israel had "strong indications" hostages were held in al-Shifa hospital, which was one of the reasons he cited for the Israeli Defense Forces' decision to enter al-Shifa. However, Netanyahu added "if there were they were taken out."
The United States has not produced intelligence to confirm the assessment, but did issue downgraded intelligence last week that Hamas and Palestinian Islamic Jihad members operate a "command and control node" from al-Shifa hospital and tunnels underneath, and have used it for both weapons and hostages. 
Finer said the U.S. is still confident in its assessment, and said that the Israeli military is still "exploiting" the al Shifa facility to find further information. 
On Saturday in Manama, President Biden's top Mideast adviser Brett McGurk described the hostage talks as intensive and ongoing before heading to Doha for meetings with the Qatar Prime Minister that night. In public comments, McGurk echoed Israel's call for the release of a "large number of hostages" in order to lead to a "significant pause in fighting" and what he described as a "massive" surge of humanitarian relief. He acknowledged that one of Hamas' demands has been to receive fuel and humanitarian supplies. McGurk did not make public mention of an earlier request by Hamas for the release of an undetermined number of Palestinian women and children from Israeli detention centers. 
"That's the bargain they set," McGurk has said from the earliest days. McGurk said the onus remains on Hamas to release all of the hostages – "the women, the children, the toddlers, the babies, all of them."
CIA director Bill Burns is back in Washington but has remained involved following his meetings in recent weeks with the Mossad chief. President Biden himself has been working the phones, calling Qatar's Emir on November 12th and as recently as Friday, an indication that a resolution was near.
Qatar is using its relationship with Hamas to mediate and the U.S. is helping to broker proposals that are passed from a tight circle in Doha to Hamas leaders in Gaza as well as Israel's five-person war cabinet that is led by Netanyahu.
Source link
#Negotiators #deal #Hamas #release #hostages