Globall News
rewrite this title Jared Moskowitz rips Bernie Sanders' call for conditions on aid to Israel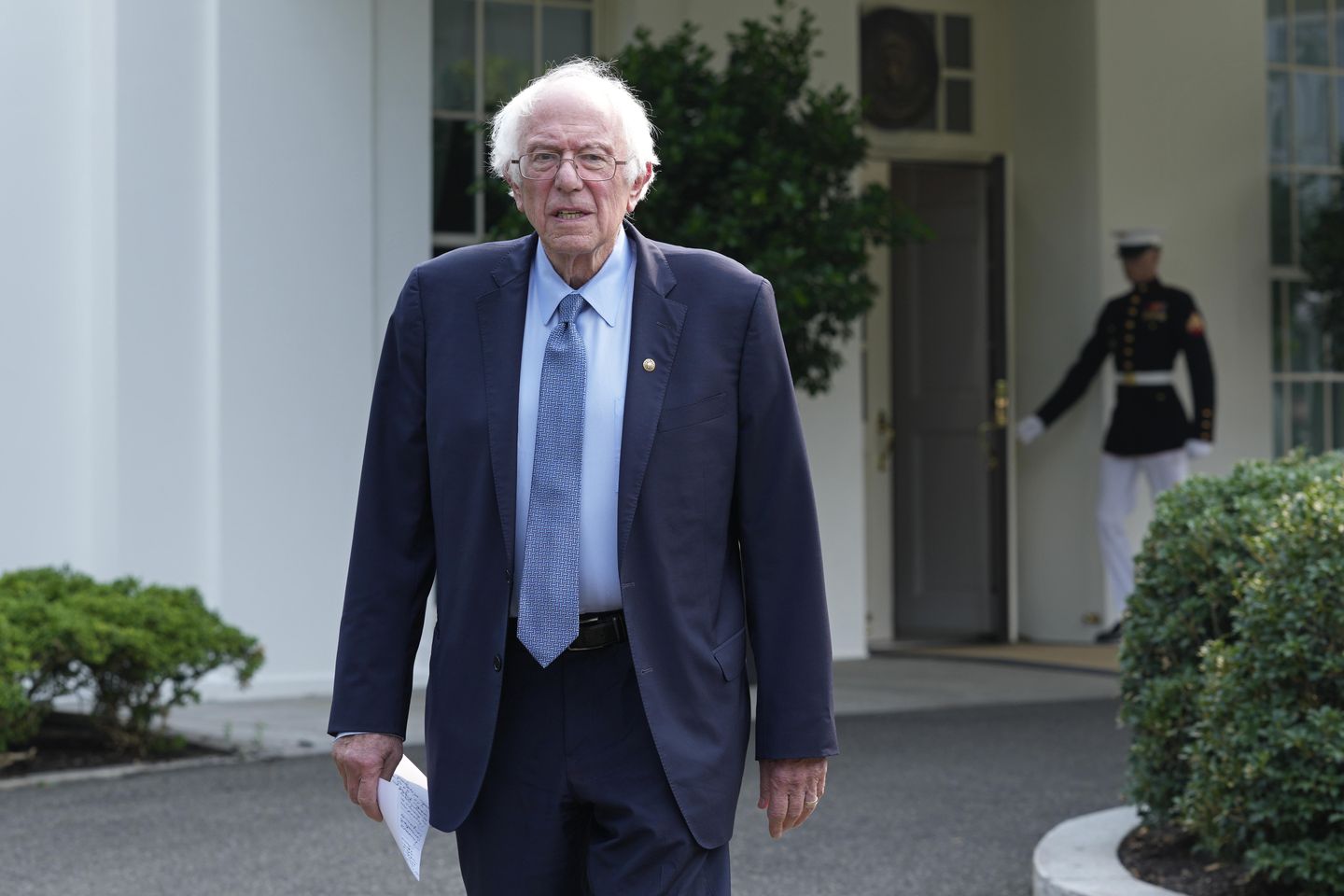 Rep. Jared Moskowitz criticized Sen. Bernard Sanders for saying aid to Israel is conditional on whether there is "fundamental change" to its actions and political positions.
Mr. Sanders, Vermont independent, released a statement over the weekend saying Israel is waging "almost total warfare against the Palestinian people." He called for a "significant pause in military operations" so that humanitarian aid can reach Gaza.
Mr. Moskowitz, Florida Democrat, said he would work to remove the conditions if the measure made it to the House.
---
---
"I am absolutely for humanitarian aid to Gaza. But if Bernie Sanders puts political requirements on the Aid to Israel, I will work in the House to remove those conditions or condition Aid to Gaza that requires the removal of Hamas," Mr. Moskowitz said on X Saturday. "Let's not play this game. Send the aid to both."
The lawmakers' comments come as the war between Israel and the terrorist group Hamas is in its second month. Israel has said roughly 1,200 people were killed during the initial attack on Oct. 7. The civilian death toll has continuously risen for Palestinians, with officials saying over 11,000 have been killed in Gaza.
In his statement, Mr. Sanders said Israel has the right to go after Hamas, but it's "morally unacceptable and in violation of international law" to wage warfare against the Palestinians.
"Displacing 1.6 million people from their homes, cutting off food, water, medical supplies, and fuel, and killing some 12,000 Palestinians — nearly half of whom are children — is in violation of every code of human decency. It must stop," Mr. Sanders wrote.
While the U.S. has been unwavering in its support for Israel, more and more Democrats have joined the call for a cessation of the attacks in Gaza to protect civilians.
This month, Mr. Sanders and 12 Democratic senators wrote a letter calling for a short-term cease-fire to accomplish three goals: get humanitarian aid to civilians, focus on the hostages taken during the Oct. 7 terrorist raid and facilitate conversation between Israeli and Palestinian leaders, along with regional and global partners, to talk about strategies to end the war.
"The failure to adequately protect noncombatant civilians risks dramatic escalation of the conflict in the region and imposes severe damage on prospects for peaceful coexistence between Israelis and Palestinians," they wrote.
Just days before, President Biden said a "pause" might be needed to "get the prisoners out."
White House spokesman John Kirby also has said the administration is exploring humanitarian pauses.
"When we're talking about a humanitarian pause, what we're talking about are temporary, localized pauses in the fighting to meet a certain goal or goals — as I said, get aid in, get people out," Mr. Kirby told reporters, emphasizing that there is no call for a general cease-fire.
Israel receives $3.8 billion annually from the U.S. for military defense. The House passed a $14.3 billion aid bill that takes the same amount of IRS funding from the Inflation Reduction Act, a major bill that Mr. Biden signed last year. It has been met with criticism from Democrats and the president, who threatened to veto the bill.
A former senior defense official told Politico that it's "unlikely" the White House would put conditions on aid to Israel.
"It's very difficult to condition military aid because how would you guarantee it and how would you construct it? Especially in this instance, we're not in a position to really instruct a friend and an ally," the former official said. "Suggest to them, yes. Urge them, yes, but not necessarily condition our aid. I think that would be a bridge too far."
Source link
#Jared #Moskowitz #rips #Bernie #Sanders #call #conditions #aid #Israel