NFT News
Leveling Up: Ubisoft and Animoca Brands Pave the Web3 Gaming Path | NFT CULTURE | NFT News | Web3 Culture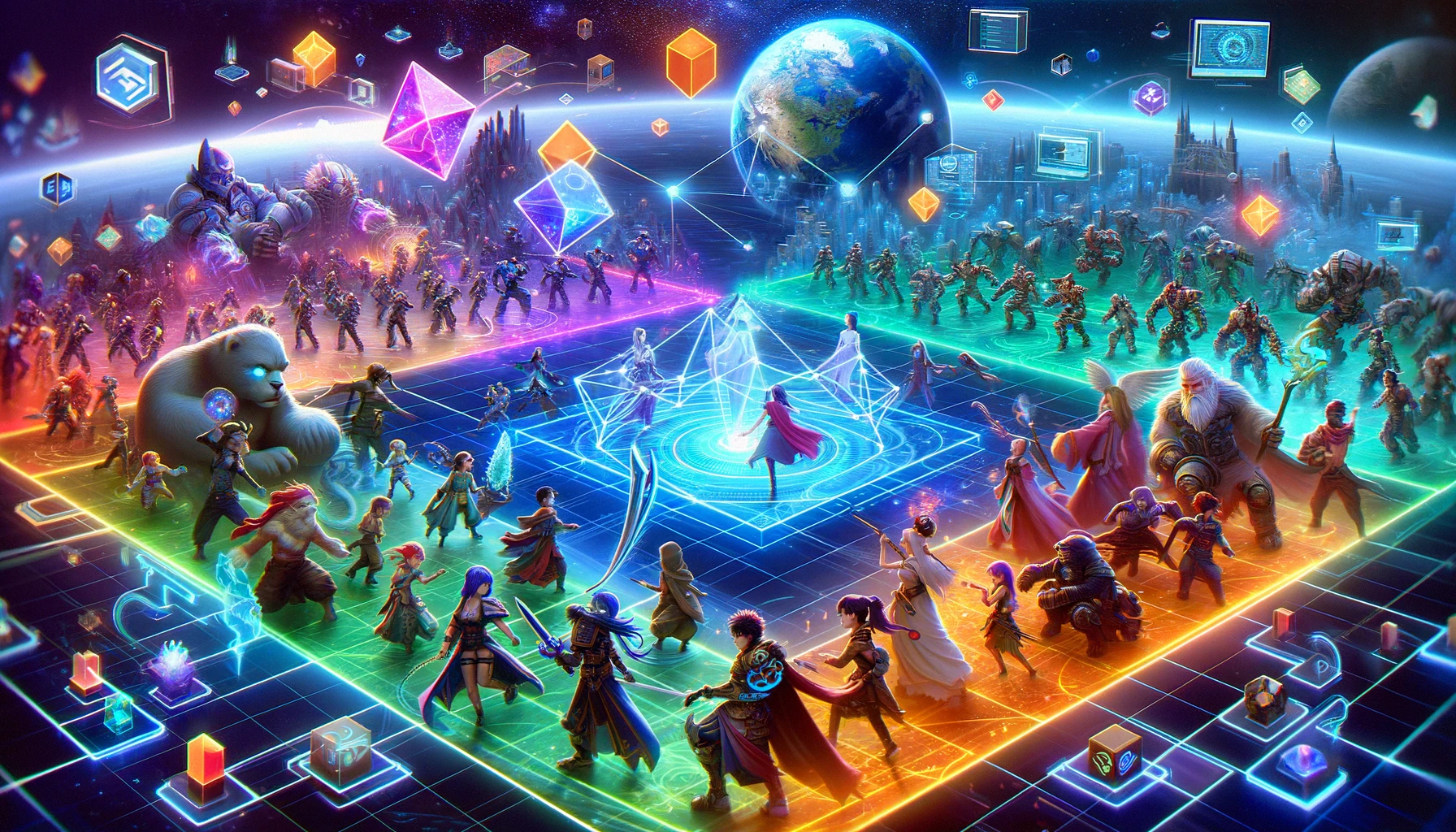 Amplifying the Future: Animoca Brands and Ubisoft's Strategic Innovation Lab Join Forces in Web3 Frontier
In the rapidly evolving landscape of Web3, two major players are joining forces to redefine the future of digital interaction and gaming: Animoca Brands and Ubisoft's Strategic Innovation Lab. Announced on November 21, 2023, this collaboration is a significant milestone in the journey towards a more integrated and immersive metaverse.
Ubisoft entering web3 is a Big deal
Animoca Brands, a front-runner in digital property rights for gaming and the open metaverse, is set to enhance Ubisoft's Web3 initiatives through its Mocaverse project. This partnership centers around the integration of Ubisoft's latest venture, Champions Tactics™ Grimoria Chronicles, into the Mocaverse ecosystem. This game, a tactical RPG, offers players an opportunity to dive into the mystical world of Grimoria, engaging in strategic battles and uncovering legends.
The collaboration between Animoca Brands and Ubisoft's Strategic Innovation Lab is particularly significant due to Ubisoft's established reputation in traditional gaming. Ubisoft, a titan in the gaming industry, is known for its blockbuster titles and innovative gaming experiences, having a profound influence on the evolution of mainstream gaming. Their foray into the Web3 space, in partnership with Animoca Brands, signals a pivotal shift in the gaming industry's trajectory. This move is not just an adoption of new technology; it's a blending of Ubisoft's extensive experience in creating immersive gaming worlds with the cutting-edge, decentralized possibilities offered by blockchain technology. The integration of Web3 elements into Ubisoft's gaming ecosystems promises to revolutionize player engagement, offering new levels of ownership, interactivity, and immersive experiences. This partnership marks a transformative moment, potentially setting a new standard for the gaming industry and serving as a bridge between traditional gaming and the burgeoning world of Web3, blockchain, and the metaverse.
"We have been following Animoca Brands for a while now, and it is a pleasure for us to take part and support its consumer-facing execution by joining the Mocaverse program from the first season," said Nicolas Pouard, VP, Strategic Innovation Lab at Ubisoft.
Mocaverse stands out as a unique meta experience layer, connecting over 400 companies within Animoca Brands' network. It emphasizes Web3 identity, social connectivity, and growth in culture and entertainment sectors. By bringing Ubisoft's game into this fold, Mocaverse aims to set a new standard for player engagement and rewards through its Web3 Frequent Player Program.
This program is a game-changer, offering Moca ID holders the ability to earn Realm Points through active participation. These points can be redeemed for exclusive benefits and rewards, blurring the lines between digital and real-world experiences.
Yat Siu, Animoca Brands' co-founder, highlights the company's commitment to introducing users to Web3 through gaming and entertainment. Ubisoft's Strategic Innovation Lab, under the leadership of Nicolas Pouard, is excited to be part of this consumer-facing execution, recognizing Animoca Brands' pivotal role in the industry.
As we witness this remarkable collaboration, it's clear that the future of gaming, digital rights, and online interaction is taking a significant leap forward. The partnership between Animoca Brands and Ubisoft's Strategic Innovation Lab is not just about a game or a platform; it's about creating a new realm of possibilities in the Web3 universe.
TL;DR: Animoca Brands and Ubisoft's Strategic Innovation Lab are collaborating to integrate Ubisoft's new game, Champions Tactics™ Grimoria Chronicles, into Animoca's Mocaverse. This partnership aims to redefine player engagement in the Web3 space, offering unique rewards and experiences.
Source link
#Leveling #Ubisoft #Animoca #Brands #Pave #Web3 #Gaming #Path #NFT #CULTURE #NFT #News #Web3 #Culture